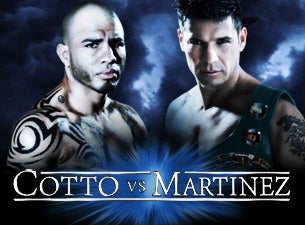 With the Cotto vs Martinez fight now over, I can't help but think of the man who raised me, a man I wrote an entire book about, a man whose death literally knocked me to my knees. There were no ropes to clutch onto for support. No one positioning me on a stool in a corner shouting what my next move would be. That morning everything was off its angle.  I was alone in my grief, afraid to come up off the floor, my canvas, because the world as I knew it only seconds before was no longer right.
My father and I loved debating politics but we also loved watching prized fighters.  I can remember the first time I bet against my father and won. It was the fight somewhere in Asia between champion Iron Mike Tyson and a quaking lunk of a challenger named Buster Douglas.  "Dad," I said, as I watched the fighters dancing in place in the ring.  "Looks like Tyson's metal has turned to blubber, especially in the chest.  He could use a training bra for those suckers."
The more sarcastic I got the more my father would smile.  It meant he and I too were going toe to toe even if we were in actuality just seated on the edge of the couch with a bag of potato chips between us, watching HBO.
"You've just increased our bet by ten bucks for that one,"  he warned me.
I can't remember which round it was before my father had to accept defeat and reach into his wallet and hand me one twenty and that extra ten dollar bill.
Another time we were with my uncle at his beach house and I bet against both of them.  It was Tyson again and neither of them had learned their lesson.  Tyson's opponent was a well muscled Evander Holyfield with a whole lot of God on his side and a win against "Iron Mike" already under his belt.  At least a hundred bucks was in the pot on the coffee table as Tyson in a desperate act to end a fight he knew he was losing  leaned in close against the side of Holyfield's face and bit down on the man's ear.  After the shock wore off, my father just laughed, reclining in his seat, crossing his arms at his chest the way he did whenever he was trying to figure something out.  "How'd you know, Paula Girl?"
And as I swept up all those loose bills with both arms it is that moment when I was thinking about how to respond that brings me to last night's battle between the Puerto Rican Miguel Cotto and the champion Sergio Martinez from Argentina.  Cotto, his career on the brink with one too many losses, humbled himself by switching to basically the best trainer in the sport a year before.  During a pre-fight show he is filmed training before dawn for the fight in unexplainable attire – black and bright pink track pants, matching Crocs?, jumping rope or walking with weights tied to his ankles in a pool, punching at hard water.  But just because a man dresses with the colors of a pinata doesn't mean he'll allow himself to be beaten like one.
While Martinez with his perfectly coiffed bed head is seen still sprawled out catching some Zzzzs in bed.  Because he holds the title belt he doesn't believe he needs to put in the extra time and begins his workouts well after 10 in the morning.  This cocky carelessness of a defending champion is also one of the primary reasons why Martinez went down three times in the first round.  It is why he gave up before the tenth.  It is why I kept winning those bets I'd playfully, I'd lovingly take with my father.
"Because he lost his heart for the sport," I answered.